Top Tips for Audax Success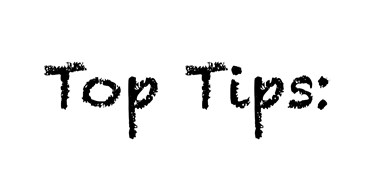 Build up distances. If you can cycle one mile you can cycle 5km. If you can cycle 5km you can cycle 20 km.

 
 

Be comfortable on the bike. Make sure it fits and there are minimum pressure points.

 
 

 

Wear clothes that stretch and don't restrict. Lycra is ideal for this and dries quickly should it rain.

Layers - arm warmers, gilets and over-trousers pack small but protect from the elements when needed.

 

 
 

Stay hydrated. A minimum of two water bottles is recommended.

 
 
Stay fuelled. Eat well before the event. Keep supplies of snacks for when energy is depleted.
 
 
Look after the bike – keep it clean. Check the bike (tyres for pressure and pieces of glass, that the brakes work, and the chain runs smoothly) before the ride. Be self sufficient. Carry spare tubes, tyre levers, a set of allen keys, a puncture repair kit and a pump.
 
 
Beware of the weather. Check the forecast. Carry foldable items of clothing to combat the cold and the rain (even when it isn't forecast)
 
 
Be seen. Keep lights and back up batteries ready for low visibility conditions even during the day.
 
 
Check navigation. Have the route and check each location. Have a back up plan if the Garmin fails.
 
 
Check the route before the ride and at each junction to stay on track.
 
 
Keep an eye on the time. How long is being spent off the bike?
 
 
Watch your speed. Maintain the event average without over exertion.
 
 

Ride at the pace that works for you. If others are riding at the same pace that's great but there is no obligation to stay with someone who is going to reduce your overall speed. The ethos of Audax allows this to happen, meeting up with others at different stages of the event.

 
 
Don't rely on mobile phones always working. Keep emergency phone numbers written down should they be needed.
 
 
Carry cash as well as a bank card for emergencies
 
 
The Brevet Card sometimes has questions that need answering en route. Keep it somewhere dry.
 
 
A few stretches after the ride will really help muscles recover.
The item has been added to your basket
Click on the basket icon above to go to checkout