Mad Jack's - John Seviour Memorial
Description
125km cycling event starting from Hailsham. Controls at Battle, Burwash, Battle, Battle and Hailsham., plus 6 information controls.

Updated route sheet please download. Thank you to all that entered.

Start sheet for those that have entered-- Welcome to the 20th Mad Jack's John Seviour Memorial Audax. 23/2/2019 09.00. Under Audax UK regulations. Please check your name on the list and mention your number to the brevet team for your brevet card. Please note, there are lots of potholes that have appeared and are too numerous to plot each one. Please ride as you normal ride on roads with potholes and in misty conditions. There is lots of mud and gravel from the recent rain that has washed off some of the fields onto the route, again proceed as you normally do in these circumstances, see route sheet for disclaimer. (Yes we used to sweep the roads)! Info's, (Please bring a pen) we will be prompting you throughout the event as there is unavoidably 6 of them that need answers written into the card as you progress around the route. C2 (Info control) - we have had to change this, to the following- what ? Being it's an AAA event and one needs to obtain all 6 Info control answers for a successful brevet, which will be validated and handed to you at the finish if successful. Apparently there are lots of hedge's that have been cut and there are cuttings on the road, so please be mindful of this. The main control in Battle @ Café who have been briefed of your arrival, there is a meal deal on offer, see special boards in Café. Please be nice to the staff and support the control, we would like to use the café again next year. Have a good day awheel and enjoy the East Sussex scenery (hopefully the mist will lift). You have until 17.56 to finish I will be around for a short while after this time. Have a cupper and help yourself to food. Any questions please ask. The team look forward to seeing those that have entered in the morning...……………………………………………………………………………………………………………………………………….. Route check 16/2/19. One needs to ride this route as one would normally ride any other roads, so please be aware of the state of the roads. Note some large potholes (but not all of them that are present at route checking stage!) around/on- 06.22 km Cinderford lane. 12.49km on descent in dip towards Ponts Green. 69.62km on bend towards Doleham Halt. 87.60km on, in dip on descent whole carriageway! Noted that some repairs to the road surfaces have been undertaken and one would consider that this is repair work in progress. Info control at 20.21, a note will be issued at the start regarding this, for obvious reasons I cannot give out the question details here please read notes at start that will be on display!...………………………………………………………………………………………………………………………………………………………….. Please note that this is a GDS listed event which promotes hilly events in the Southeast of the UK, Martin has details of other events which are also listed here & https://sites.google.com/site/grimpeursdusud/..................................................................................…………………………………………………………………………………………………………………………………………………………...…………………….. Twentieth Classic early season AAA Event which attracts a loyal following. Main control Skarletts Cafe based in Battle 1066 countryThe route passses through unspoilt East Sussex countryside focusing on the North and East of the county. The route passes some of Mad Jacks folly's. Skarletts Cafe offers a warm welcome with hot beverages and a great selection of food where you visit three times. If entered, temporary/ new members, please familiarise yourself with AUK regulations. NO ENTRYS ON THE LINE.
Event Date and Location
Distance:
100 km (125 km) in 8h56
Time:
09:00 to finish by 17:56
Event Information
Speed:
14-25 km/h
Climb:
2250m
AAA:
2.25
Category:
BP
Body:
Andy Seviour
Audax Points:
0
Organiser Information
Organiser:
Andy Seviour
Email:
hailsham.aukevents@yahoo.co.uk
The following extra information has been provided by the event organiser
For your own security, always virus-check any file you download before opening it. 
Facilities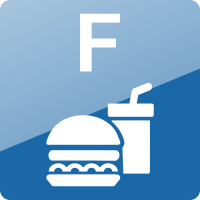 Food and/or drink may be available en route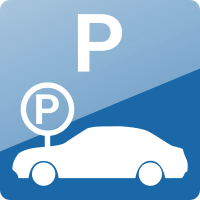 Parking at start
Event Weather Information
Start Location

Unable to display event map
Route Map

No route map image supplied
  Any material associated with this event is licensed under a Creative Commons Attribution-NonCommercial-ShareAlike 4.0 International License