Mr. Pickwick's January Sale
Description
201km cycling event starting from Tewkesbury. Controls at Chaddesley Corbett, Warwick Services (South)., Chipping Norton and Tewkesbury., plus 3 information controls.

Spend a day at the sales, whilst out on your bike. Route specificly chosen for potential winter conditions. Hot & cold food/drink available at all controls, just in case the day's a bit on the chilly side.

VIRTUALLY FULL - ENTRY CLOSES IN NEXT COUPLE OF DAYS. NO LATE ENTRIES. IF I DONT HAVE YOUR ENTRY BY CLOSING DATE - NO RIDE. The first stage heads north from Tewkesbury along Worcestershire lanes for a breakfast stop at Rowberry's Nursery. Then quiet rural roads through 'Shakespear's County' and lunch at M40 services (Warwick South). The rest of the ride is spent in the Cotswolds with an afternoon stop at The Old Mill Cafe in Chipping Norton. after a few more undulations the final part of enjoying The Cotswolds is descending Soudley hill to Winchcombe - The ancient capital of Mercia. The final dozen kilometers are a gentle traverse across The Severn Vale back to Tha Royal Hop Pole in Tewkesbury, where Mr. Pickwick drank too much ale. Istant validation available for this event, so no need for brevet return SAE, if you use GPS - route/track files supplied. Routesheet also supplied electronicly (MS Xls) - so no need for route-return SAE. Or go completely electronic and use Paypal. I don't know how so much cycling entertainment can be crammed-into one ride for only a pound.
Event Date and Location
Distance:
200 km (201 km) in 13h30
Time:
07:00 to finish by 20:30
Starting from:
Tewkesbury
Fee:
£1.00 (£1.50 when paying with PayPal)
Event Information
Speed:
15-30 km/h
Climb:
2300m
AAA:
0
Category:
BRM [PBP]
Body:
BlackSheep CC
Audax Points:
2
Organiser Information
Organiser:
Mark Rigby
Email:
blacksheepaudax@gmail.com
The following extra information has been provided by the event organiser
For your own security, always virus-check any file you download before opening it. 
Routesheet:
No Route sheet uploaded
GPS:
No Route GPS file uploaded
Facilities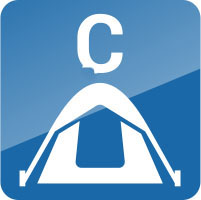 Camping near start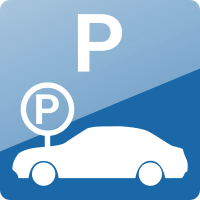 Parking at start
Event Weather Information
Start Location

Unable to display event map
Route Map
  Any material associated with this event is licensed under a Creative Commons Attribution-NonCommercial-ShareAlike 4.0 International License