Hills and Mills
Description
105km cycling event starting from Hailsham. Controls at Mayfield, Mayfield and Hailsham., plus 6 information controls.

**Updated route sheet as of 15/01/2020**. Entries now closed. New Non AUK members please read AUK regulations.

Route checked and route sheet updated today, please note- Due to the constant rain (some accounts of 17 inches nr Eastbourne since October). Some of the lanes are awash with gravel & mud from the fields run off. There are also hidden potholes disguised as puddles in some areas, you have been warned. If in doubt dismount and walk there are only a few areas like the top of Argos hill from 36.00km and the descent down Post Mill Lane at 36.79km to the T. There are however some new surfaces, which are a joy to ride. Road closure sign at 11.93km on White Horse Rd, but this will not effect the L at 12.10km Churches Green Lane. There's a sign missing @ 14.36 km but your going Left and following the road. ( $ did say Woods Corner). Old cuckoo trail Bridge has been removed at 42.65km, but they have left the buttresses. There's a massive pothole hidden in a puddle between 57.77 km and the INFO at 58.67 km, so avoid the right hand side of the lane on this section just before the INFO!.........………...………...…………………...…...…………. 20/01/2020 - There's a few addition observations to take note of- Re: 57.77 km to Info at 58.67 km, there are three potholes along this section, two on the left hand side and as mentioned one large one just by the sign on the right hand side, I have reported this to East Sussex Highways so It is logged on their website, hopefully they will be along to repair this, I did see a team out Nr Mayfield on Friday so lets hope they do so. 63.08 km on the B2188 (Black Hil), there are numerous pot holes along here on the descent, mainly at the car parks along to 67.20 and the right turn up Hubbards Hill so please be aware! 71.11 1st exit at MRAB mind the pothole on the left as you turn be aware! Also Under the rail bridge further down on this section in Jarvis Brook, which is uneven so easy does it through here. Please ride as you would normally ride along roads with potholes. Route sheet has been updated. Everything else is OK as of today, …...…………………………………...………….. Please make sure you refer to the route sheet for info locations and fill in the answers in the brevet card if riding solely with GPX / GPS, sorry if you present you brevet at the finish to us with no info answers filled in, your brevet will not be validated so no brevet! ……………………………………………. If your intension is to ECE this event (yes please do), please ensure you arrive at the start in good time, we will be rolling on to Mayfield and packed up by 09.00, if you are late starting then you will miss the first secret control! ………………………………………….........……….........……………...............……………………………...………………………….. A early season event now in it's 13th year, venturing into deepest East Sussex, (limited to 85 riders) Non AUK members please read AUK regulatio Indoor controls @ The Pink Cabbage Cafe in Mayfield, which offers a warm welcome and great food and drink available, the event visits here twice to keep you fed and watered the café has been made aware of your arrival, please support them and be nice to Lucy and her team. Master controllers will be on duty to stamp cards plus Martin on parking duty's please listen to our instructions...………………………………. Venturing into deepest East Sussex, highlights include- the North face of Willingford lane up to Burwash Weald (68" fixed possible). North face of Argos Hill and enjoy the views of the refurbished Argos Hill windmill. Kidd's Hill is another highlight along the route. An Audax Altitude (AAA) & GDS qualifying event. Some of the route North follows the old Cuckoo line, where you still pass under the old bridges etc. Hot drinks and various snacks at the start included in the entry fee. Start and finish in Hailsham, entries before 11th Jan 2020. Enter early to avoid disappointment! No entries on the line. The finish control is at the Lagoon leisure center Café in Hailsham.
Event Date and Location
Distance:
100 km (105 km) in 7h30
Time:
09:00 to finish by 16:30
Event Information
Speed:
14-25 km/h
Climb:
1900m
AAA:
2
Category:
BP
Body:
Andy Seviour
Audax Points:
0
Organiser Information
Organiser:
Andy Seviour
Email:
hailsham.aukevents@yahoo.co.uk
The following extra information has been provided by the event organiser
For your own security, always virus-check any file you download before opening it. 
Facilities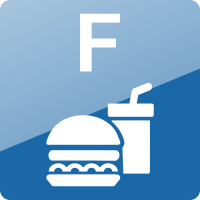 Food and/or drink may be available en route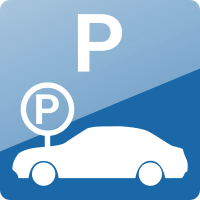 Parking at start
Event Weather Information
Start Location

Unable to display event map
Route Map

No route map image supplied
  Any material associated with this event is licensed under a Creative Commons Attribution-NonCommercial-ShareAlike 4.0 International License