Mad Jack's - John Seviour Memorial
Description
125km cycling event starting from Hailsham. Controls at Battle, Burwash, Battle, Battle and Hailsham., plus 6 information controls.

Entries now closed. Route sheet updated 02/02/2020. New Battle control. Temp Burwash control (BP garage still having a refit as of this Thursday).

Update 3. Burwash Control will be outside Batemans National Trust property on the right hand bend to the left in the layby and a mobile control with some limited food and drink (I did ask at Batemans if we can use the Tearooms, but as it's a National Trust and non members will have to pay £14.00 to gain entry into the grounds, so this is not an option). The BP Garage is still at the refit stage as of this afternoon and will not be ready by Saturdays event. The Start is as mentioned on the route sheet and the finish is in the Leisure centre and not in the Carpark! Battle control is at Burtons Tea rooms and not Scarletts café which is not trading. GPX users take note of this please. Uneven surface to pick your way trough are also from113.06km to 114.77 R@ T $ Rushlake Green. See those of you that have entered on Saturday from 07.30. ECE riders please allow extra time to get to the start as we roll away from 09.00 to set up in Battle and you will miss your brevet card! Please bring the weather you like with you...……...……………………...……………………………...……………………... Those riders traveling down on four wheels from East London, West Kent and Essex from the M25, note the A21 Tonbridge bypass from Sevenoaks Weald is shut for essential road works on both carriage ways. Allow an extra 1.30 hrs if going to the start using this route, check relivant websites for additional information............………………………………………...………………...………......…………...…………. .................................................................................Route sheet/ route observations- The second storm in the space of two weeks has left a lot of dead branches etc across the roads, add to this with hedge cuttings, potholes, mud gravel, field wash and flooding your in for an excellent winters day out here in East Sussex. The sun has been out today so there is some good news...……...……...………………….........…. Pothole alert (but not all of them)- Please ride on the roads like you normally do on a non event with potholes and gravel etc. 06.22km- 08.18km Cinderford lane, there's some large potholes to work your way through along this section with gravel and mud etc. 09.09km to the INFO, be mindful on a fast descent/ bends there are hidden potholes that have been repaired but need redoing again. 12.49km L @ T some large potholes and gravel across the lane in the dip/ hollow on the fast descent. 14.31km on Farthings lane, lots of running water due to blocked drains, plus hidden potholes on descents. 16.89 1st L $ Penshurst, again pothole to pick you way through on this section and be aware of the surface conditions on the fast descents. 25.15km 2nd Exit at RAB into BATTLE, there are some large potholes on the approach and exit, plus a raised surface on the Zebra crossing in a few metres (you go over this in both directions)! GPX users, remember to continue along the High Street and the new control X3 at Burtons tearooms and the R in front of the Abbey, see route sheet (we are not at Scarletts Café along Mount street as that is no longer trading). Update 2- Please ride on the roads like you normally do on a non event with potholes and gravel etc. 58.90km Descend over narrow Bridge, mind potholes 60.97km 1st R Hurst Lane BLIND turn, mind the potholes gravel and uneven surface on this section. 65.00 INFO CONTROL, mind the potholes on the assent up to T and on Goathem Lane descent. 69.62km L $ DOLEHAM HALT, mind the potholes on the assent and descent along this section. 74.45km- 74.84km 1st L $ Guestling Church, mind the large pothole on the R Hand bend and on the return leg. 77.66km R@T BLIND SUMMIT $ Fairlight Church rough roads surface along this section and the descent retracing and down Battery Hill, so take it easy on this section. 80.48km 2nd L $ Rosemary Lane, mind the potholes and narrow section plus the uneven surface up the T. 83.60km, as mentioned above re: pothole by Church! 85.30km 1st L $ THREE OAKS, mind the pothole just after Rail Bridge and on the bends as you descend. 89.81km R $ BREDE again more potholes up the T. 90.31km SO X $ Cottage Lane, mind the descent for potholes and on the assent to T and again along to 94.71 km and to the A21 on Crazy lane. 96.13km along this section and near to the level crossing in Battle. Last section- Again be mindful of the road surfaces and potholes especially on the fast descents down from 107.50km from Ninfield. Also the descent from the A271 @109.90km and 111.00km to the info with gravel across the lane and potholes. Please note the finish is in the Freedom leisure centre café and not the car park as per start, please see route sheet. Any further and last updates will be posted on Thursday evening. 21st Classic early season East Sussex AAA Event which attracts a loyal following. New main control-Burtons Tea Room, 2 High Street, Battle, TN33 033. 1066 country, the route passses through unspoilt East Sussex countryside focusing on the North and then East of the county. The route passes some of Mad Jacks folly's. Burtons Tea Rooms offers a warm welcome with hot beverages and a great selection of food where you visit three times. If entered, temporary/ new members, please familiarise yourself with AUK regulations. NO ENTRYS ON THE LINE. GDS qualifying event. No permanent option available.
Event Date and Location
Distance:
100 km (125 km) in 8h56
Time:
09:00 to finish by 17:56
Event Information
Speed:
14-25 km/h
Climb:
2250m
AAA:
2.25
Category:
BP
Body:
Andy Seviour
Audax Points:
0
Organiser Information
Organiser:
Andy Seviour
Email:
hailsham.aukevents@yahoo.co.uk
The following extra information has been provided by the event organiser
For your own security, always virus-check any file you download before opening it. 
Facilities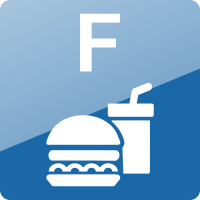 Food and/or drink may be available en route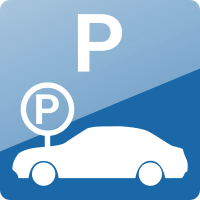 Parking at start
Event Weather Information
Start Location

Unable to display event map
Route Map

No route map image supplied
  Any material associated with this event is licensed under a Creative Commons Attribution-NonCommercial-ShareAlike 4.0 International License