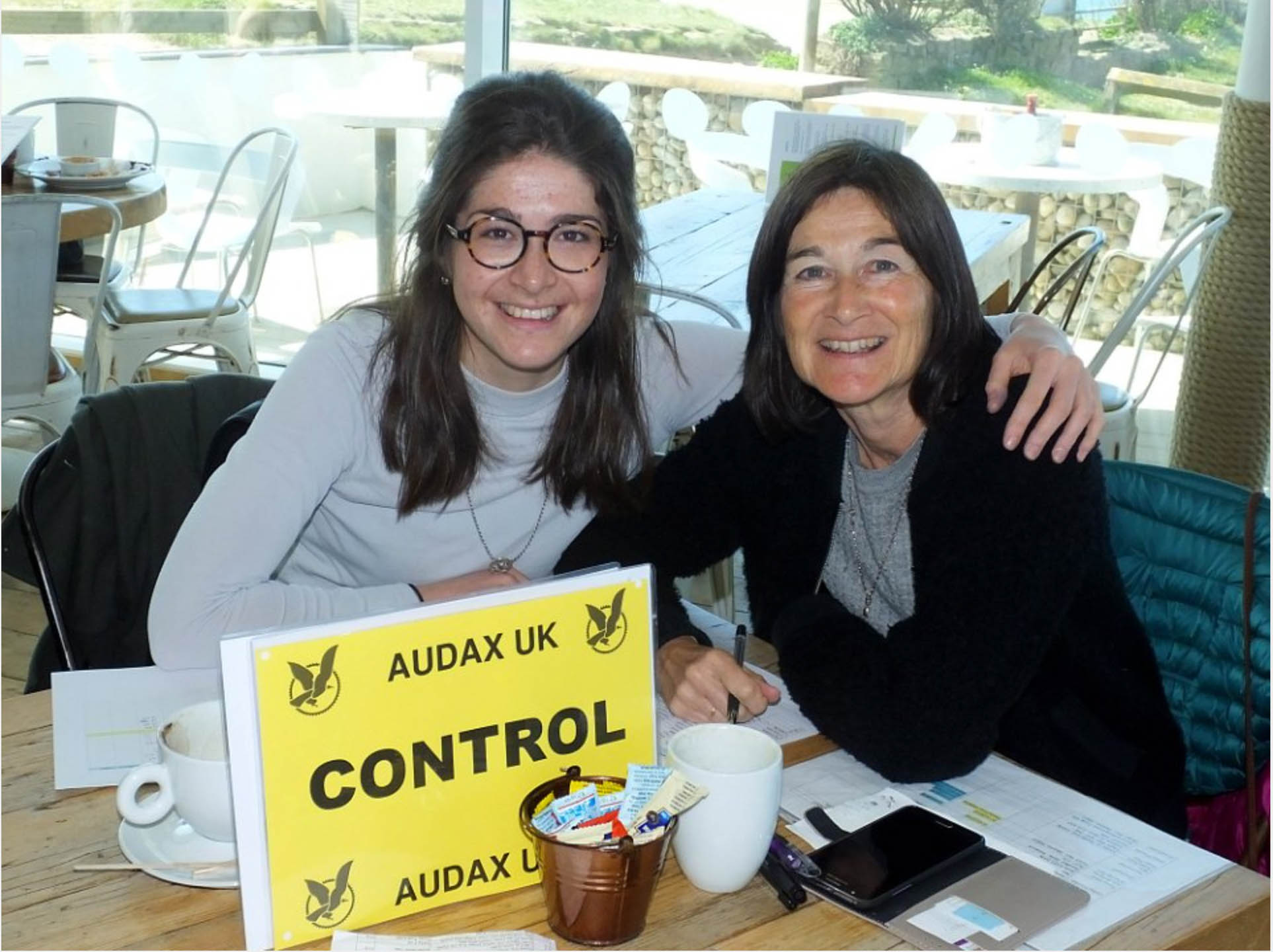 Audax UK events are run entirely by volunteer organisers and are possible only thanks to the work put in by them and their helpers.  Without them there would be no Audax.
While most events are run by a single organiser, almost all benefit from the support of other volunteers - whether it's handing out brevet cards, checking off riders as they come through the controls, serving drinks and snacks or even keeping a watchful eye over the bike park while riders take a break. Sometimes you'll be involved all day, seeing the riders and welcoming them back. In other instances, you might be needed only for an hour or two - at a control, for example.
No matter what your contribution, it can be a very rewarding role and all the work volunteers do is appreciated beyond words - not least because so many riders are also volunteers on other events themselves.
To become a volunteer and to put something back into Audax UK, simply contact the organiser of an event at which you're interested in helping or if you would prefer a more central role then contact the Membership Secretary.
The item has been added to your basket
Click on the basket icon above to go to checkout