Take part in a few Audax rides and before too long you'll hear someone mention "PBP" or even "The French Ride". PBP - or Paris-Brest-Paris, to give its full name - is the world's largest and most prestigious long-distance cycling event.
Every four years, in August, more than 6,000 cyclists from around the globe converge in the south-western outskirts of Paris with the aim of riding from there to Brest, on France's north-western tip, and back, covering 1,200km in fewer than 90 hours - and considerably fewer for the very fastest. Few who take part will ever forget the experience.
Audax UK was originally formed in 1976 to make it easier for cyclists from the UK to enter PBP by holding qualifying events in the UK. 1979 saw 49 British finishers; in 2015, more than 400 members successfully completed the ride.  
One AUK member, Richard Leon, has so far completed the event 9 times.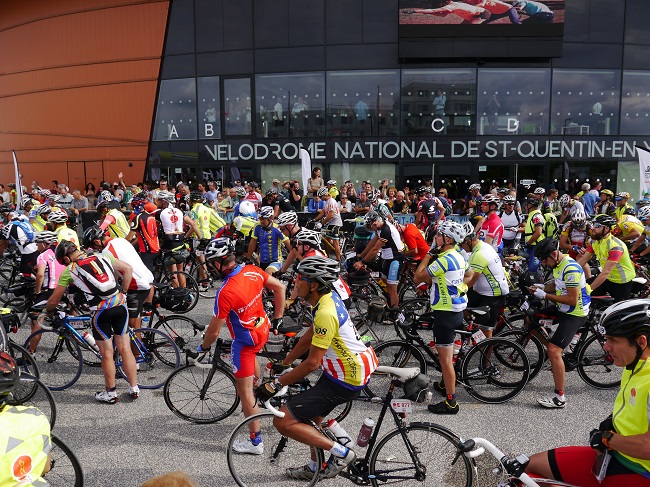 ;
The next PBP will take place between 18th and 22nd August 2019. For more information on the History of PBP click here. As an ACP event, the regulations and enrolment processes are not the same as those of Audax UK. A brief overview is detailed below but the full requirements will soon be available on the Paris Brest Paris 2019 website.
Please check with the official Paris Brest Paris website for updates and see this flyer