Existing organisers
If you are an existing AUK Organiser you can access your dedicated area of the website or the Organisers Facebook group using the buttons below
How to become an organiser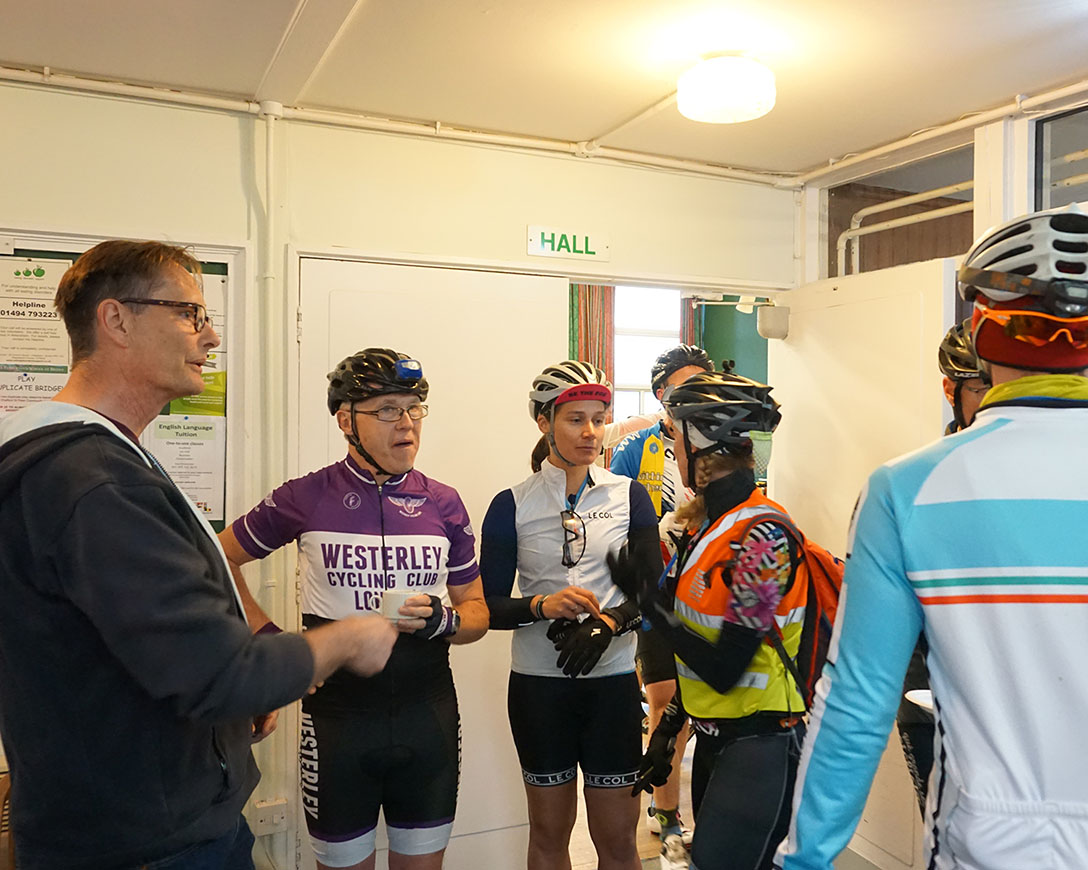 All organisers of Audax UK events must be over 18, resident in the UK and members of Audax UK for insurance reasons.
Organisers should be familiar with all aspects of Audax UK calendar events of at least the distance you plan to organise. Typically this will be through recent experience of riding Audax UK calendar events of the relevant distance.
 have the backing of a local club or CTC Member Group to help with the organisation.
Event details are entered and managed through the Audax UK Online Event Planner which will also need internet access to use this and e-mail to communicate with the Events Team.
Audax UK operates a grading scheme for organisers based on experience and length of events. All new calendar event organisers and those upgrading to run a longer event at the next organising level also need a mentor, who has recent experience of organising events at or above the new level. The Events Team can help you find someone to be your mentor
If you're interested in organising your first event, get in touch with the Events Secretary or your Regional Events Delegate. You can find more information in the Organiser's Handbook and the application form is available for download here. There is a Facebook Group for AUK organisers, administered by very experienced organiser, Philip Whitman, and a organisers-only section of the AUKWEB site - you need to be a registered organiser to access this.
Planning an event.
Audax UK events take many forms, from "bare bones" events where riders meet in a car park, take "power-naps" in bus shelters or 24hr service stations and post their completed brevet cards home afterwards; to fully catered events with village halls for controls offering food and sleep facilities staffed round the clock by teams of volunteers.
There is no single formula for what makes a good event, but here are some pointers to help you get started:
Make your route interesting. Some events attract riders because they are easy, others because they are a challenge but a good route is fundamental.
Use your Audax UK Calendar listing to give potential riders plenty of information about your event and what you're offering. Make sure your routesheet is clear and accurate and joining instructions are sent to riders well in advance so they know what to expect before the event. 
Publicise your events. There are few new events with a ready made clientele so you will need to work to build up interest in your event. Lots of publicity for your event with local cycling clubs and bike shops and on internet forums will help raise the profile of your event.
Choose your date to avoid clashes with established classic events and other nearby events (both in the Audax UK Calendar and other cycling events).
Taking over the running of an established event in your area is a good way to get started in organising and build up your skills and network of helpers.
If you're planning a new event, start with a 200km event and use the Populaires (50, 100 & 150km) as supporting events to encourage novices. Remember the aim is to encourage riders to go on to longer events through the Randonneur 500, 1000 and Super Randonneur series.