Join the Club
Become a member of Audax UK and discover the opportunities and benefits of the world's largest long distance cycling club.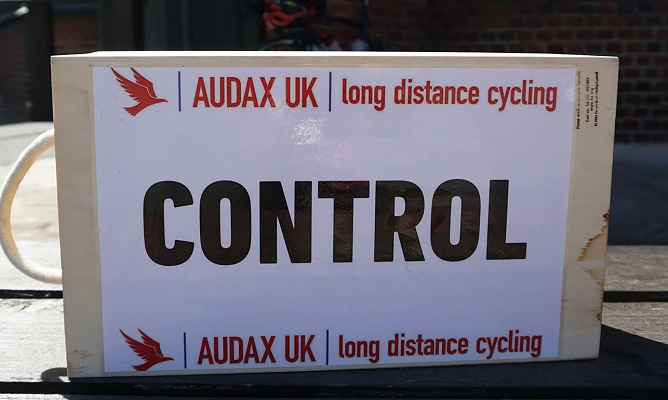 Lower entry cost for events 
Online results and points for validated events
Arrivée, Audax UK's quarterly magazine
Up to date details of events 
Priority entry to London-Edinburgh-London and other prestigious events
Inclusion of your results in the Audax UK Awards and Championships structure
The opportunity to become an event organiser
Invitation to the Annual Reunion
3rd-party insurance while participating in AUK events 

within the UK (restricted to those normally resident in the UK)

Access to the members-only web Forum 
Membership Fee Options
New or re-joining lapsed members one year for £23 or five years for £77
Existing members one year for £18 or five years for £72 (5 for 4)
Overseas postal surcharge of £9 per annum.
More than one cyclist in the house? Household membership is available for £6 (1 year) or £24 (5 years) per additional person sharing an address. Each member gets the same benefits as a standard member, but only one copy of Arrivee is sent to the address.
Life membership is available, free, to anyone over 65 who has been a paying Audax UK member continuously for 10 years, with a charge of £11 per year to receive 4 copies of Arrivee each year
Our membership year runs from January to December, but join late in the year and reduced fees or extension through to the following year will apply.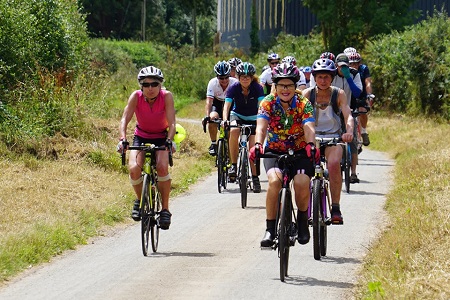 Join using the Online Membership Form, and pay your subscription via Direct Debit or PayPal. Or alternatively you can print the form and post it to the membership secretary along with a cheque.
Special offer - if you have ridden an event as a non-member since 1st October 2019, we will deduct your ride entry supplement from your joining fee if you opt to pay by direct debit. Just fill in the enrolment form and then the direct debit mandate, and send a mail to membership@audax.uk giving your name and the name/date of the ride you entered.
NOTE - you can also use this button if you are an existing member who lapsed on 31/12/19 (or earlier). Make sure you enter your membership number in the box at the top of the form and click on "Rejoin" to keep your number.
Overseas applicants are very welcome and can pay fees online via PayPal. 
Please contact the Membership Secretary:
If you are rejoining with your old membership number after a year or more lapsed membership and you get a message saying this is not possible (please do not continue through the joining process, we can sort this out for you)
If you want to rejoin with your old membership number and you had one or more linked household member(s)
If you need to pay by some other means than Paypal or cheque
If you want to add or remove household members linked to an existing membership (currently not possible on line)
We have comprehensive membership FAQs here
Non-members can ride AUK events. However, a surcharge of £3.00 per event will be levied on all but Cycling UK members, to provide temporary membership for the duration of the ride.