Audax UK: Challenge yourself to go that bit farther
2019 Annual Reunion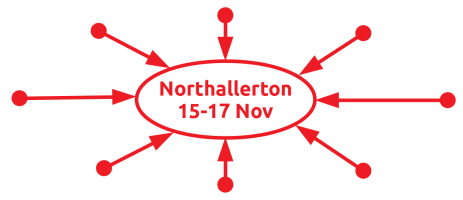 All members are invited to join us for the Annual Reunion on 15-17th November. For more details click here
PBP 2019

Congratulations to Claude Binchet who finished PBP 2019 in 46 hours and 56 minutes, which (as far as we know) was the fastest time for an AUK member. Also congratulations to Rimas Grigenas who finished in 48 hours and 53 minutes beating his previous time of 49.36 in 2015. For a while we thought he was the fastest AUK, until we heard about Claude's time. Please do tell us if we have missed any other stellar performances.
And of course well done to everyone who finished the course, whether in or out of time, and commiserations to those that had to end their ride before the full distance.  You can still see all the timings here.
PBP Retrospective
Congratulations to everyone who completed PBP 2019. Re-live the experience on this video recorded by Ryan Hamilton from Seattle Randonneurs. And if you missed it this year, maybe it will inspire you for 2023!
Get Started!
New to Audax? Audax UK is the world's largest long-distance cycling club, with a great range of rides from the short(ish) to the very (very) long. Find out what it's all about in New to Audax, then come and join us for a ride
This Month's Rides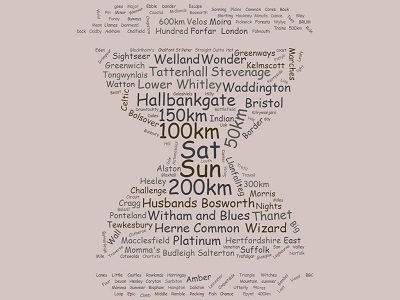 The AUK year ends on 30 September, so time is running out to get the event results needed for one year awards. Fortunately there is a great selection of calendar events this month, with all distances from 50 to 600 km available, and several organisers offering a choice of rides from one venue on a single day. 
This Month's Riders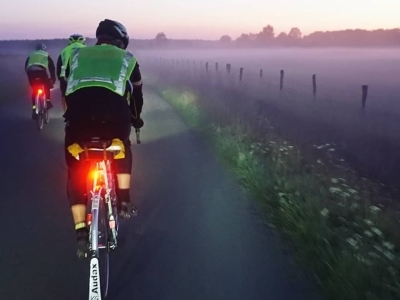 The final misty morning run from Dreux to Rambouillet - PBP 2019.
.... are all those who took part in PBP 2019. As we can't publish a photo of everyone, here is an unknown rider on a misty morning on the final stage. Thanks to Graham Brodie for the picture (Graham completed the ride in 87 hours and still found time for photography!). Congratulations to all AUK riders who finished and commiserations to those who didn't.
---
AUK this year