Challenge yourself to go that bit farther...
Thinking of joining AUK?
We have just reduced our membership fees as we move through the year - you can now join for £21 (UK residents) through to 31/12/22. From 01/10/21 membership will be free for the rest of the calendar year and a one year subscription for £18 will run until Dec 2022, but if you plan to enter one or more events in September then you may as well take out the £21 option now!
Household membership is now free for the rest of 2021 - so you can add your partner, children, flatmate (anyone who shares your address) to your membership for nothing and they can enter an event as a member.
Other reduced fee options are available - see the "Join us" page for details.
---
Get Started!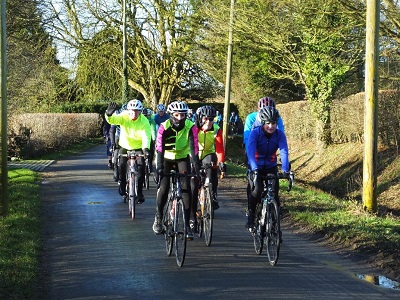 The Flapjack from Chippenham.
New to Audax? Audax UK is the world's largest long-distance cycling club, with a great range of rides from the short(ish) to the very (very) long. Find out what it's all about in New to Audax, then come and join us for a ride.
Although calendar events have restarted, due to ongoing Covid-19 restrictions there will not be as many events as in normal years and they might not take as many entries as usual. So you may also want to look at permanent and DIY rides.
Rider of the Month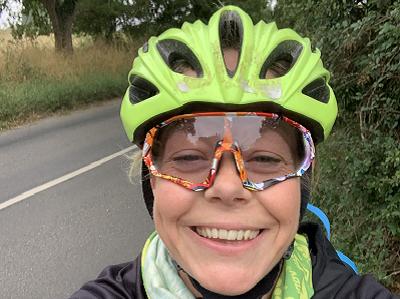 Lucy joined Audax a few weeks ago and completed John Thompson's 200 km ride from Norfolk - Suffolk as her first Audax ride on the 4th Sept.
Lucy's dream cycling goal is to ride the Transcontinental race across Europe in a few years time.
"I absolutely adored my first Audax ride. The weather was perfect and the route was beautiful. The riders and organisers were very friendly and welcoming... and I haven't been so excited by earning myself a sticker since I was five!"
---
Covid-19 Update
Although restrictions have now been very significantly eased, there are still some risks which are being considered and managed for our events.  Please check out this dedicated page with a summary of any current restrictions for each part of the UK and this one with all the guidance, behaviour code and risk assessment documents.