Challenge yourself to go that bit farther...
Covid-19 Update 06 January 2021
There are now "stay at home" orders in place across all four nations of the UK. AUK has suspended the validation of all events and rides in the UK with immediate effect. Please see the latest news.
Happy New Year from Audax UK
Many thanks to everyone who has renewed their membership and welcome to new joiners.
If you still intend to renew your membership then please do so within the next few weeks to avoid paying a £5 re-joining fee to cover our extra admin when you renew late.
---
Get Started!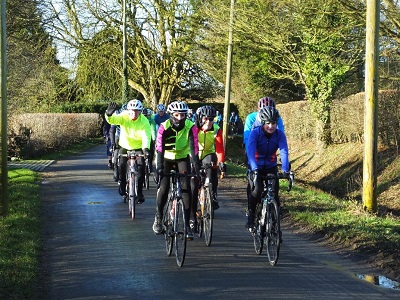 The Flapjack from Chippenham.
New to Audax? Audax UK is the world's largest long-distance cycling club, with a great range of rides from the short(ish) to the very (very) long. Find out what it's all about in New to Audax, then come and join us for a ride.
Because of the Covid-19 situation, we are currently not able to run calendar (group) events in England and Wales, so you may also want to take a look at the pages which explain how permanent and DIY rides work.
This month's featured ride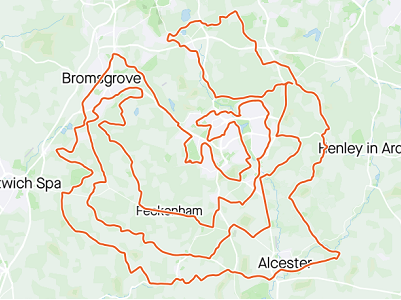 Never further than 20km from home.
This month we have brought you a ride rather than a rider. This DIY route was actually completed back in  November by Louise but it seems very relevant again for anyone wondering how to complete a 200km ride within their "tier area".
---
AUK Members Survey
An initial analysis of the responses to the AUK Members' Survey is here. More detailed analysis is in progress, and will feed into the next edition of the AUK strategy
---
Arrivée On-line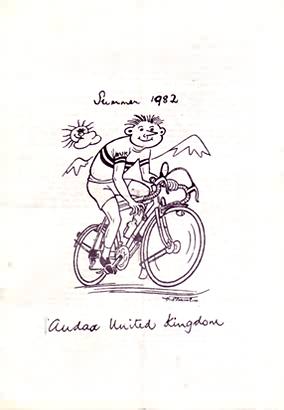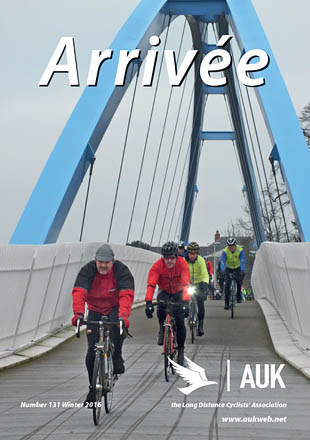 If the Covid-19 situation has left you off your bike and with time to spare, try an Arrivée retrospective. We've posted all the recent issues on-line (previously was only up to 2017), and will continue to post new issues, 1-2 months after publication. We also now have some "vintage" copies scanned by Robbie Fargo. The links are here.