Audax UK: Challenge yourself to go that bit farther
Get Started!
New to Audax? Audax UK is the world's largest long-distance cycling club, with a great range of rides from the short(ish) to the very (very) long. Find out what it's all about in New to Audax, then come and join us for a ride
This Month's Rides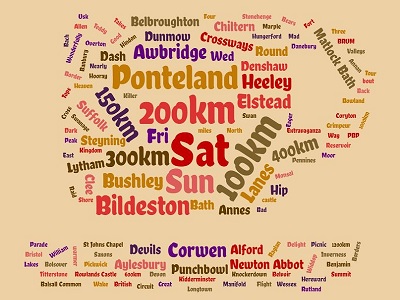 It's summer and hydration will be very important. In July there are 55 rides listed so plenty of opportunities for a cuppa. There is a full range of distances on offer from many 100km populaires up to an epic 1200km ride from Lancashire to Inverness.
Full list here
This Month's Riders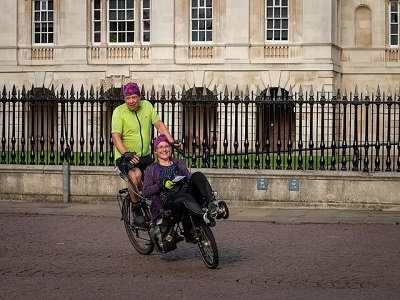 Fenland Friends June 2019.
Janet and Duncan on the Pino tandem riding through Cambridge on the first leg of Fenland Friends 600km (possibly smiling as they haven't yet encountered the endless cabbage fields). This was their second successful 600km and the last of their qualifying rides for PBP. Bonne route!
---
PBP - Not long to go...
Just a few weeks in fact -  here's a video showing the 2015 ride, from the handlebars, made by Ryan Hamilton from the US. Also worth looking at is this one, which was made for Brooks (saddlemakers) and gives some good feedback from participants. If you're entered, best of luck with the ride, and if not, watch the videos and plan for 2023!
---
AUK this year

Please note that whilst this website is in development, entering events and viewing results will redirect to the previous Audax UK website.