Challenge yourself to go that bit farther...
Audax UK - Update 31 July 2020
COVID-19 - Resumption of AUK permanent events from 1 August 2020

If you have already entered or are planning to enter an event then please see this page for further information.
Membership System Upgrade
Audax membership administration has switched to the new (i.e. this) website. Please see the following news item for details of what you need to know
---
Get Started!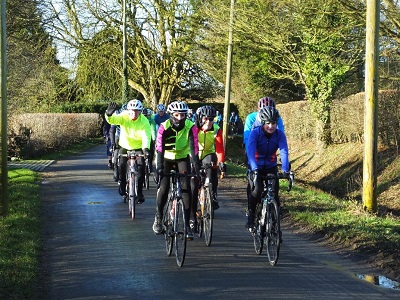 The Flapjack from Chippenham.
New to Audax? Audax UK is the world's largest long-distance cycling club, with a great range of rides from the short(ish) to the very (very) long. Find out what it's all about in New to Audax, then come and join us for a ride.
Because our calendar events are currently suspended, you may also want to take a look at the pages which explain how permanent and DIY rides work.
This month's rider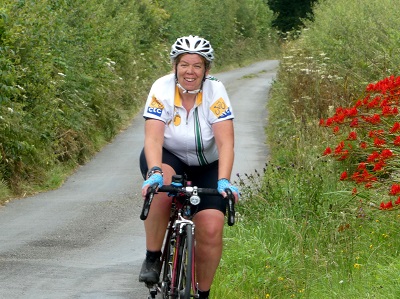 Shore to Moor 200 at Thorndon.
Sarah on a DIY version of Shore to Moor 200km in Devon. Having unfortunately failed to finish in time twice previously (first time it was too hot and the next "the hills felt like mountains"), she was determined not to be beaten when it was cancelled due to Covid. Riding as a DIY, this time she breezed round with plenty of time in hand, with supporting company including photographer Graham and co-rider John.
---
Coming Up...
We're sorry, but until further notice all Calendar events are still suspended, although Permanent and DIY have restarted from 1 August. Please see the notice re Covid-19. This notice will be updated as the situation develops 
---
AUK Members Survey
An initial analysis of the responses to the AUK Members' Survey is here. More detailed analysis is in progress, and will feed into the next edition of the AUK strategy
---
Arrivée On-line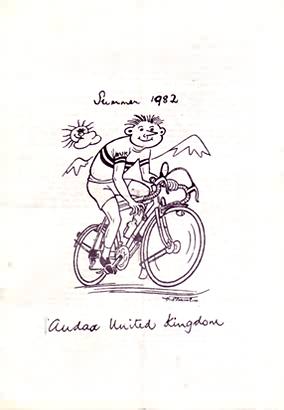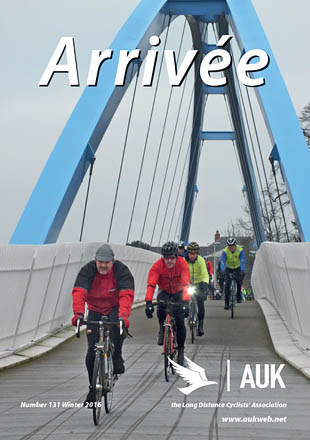 If the Covid-19 situation has left you off your bike and with time to spare, try an Arrivée retrospective. We've posted all the recent issues on-line (previously was only up to 2017), and will continue to post new issues, 1-2 months after publication. We also now have some "vintage" copies scanned by Robbie Fargo. The links are here
We plan to create a basic index of articles in these old issues - if you would be interested in helping with this please contact Rob McIvor on communications@audax.uk.