Audax UK: Challenge yourself to go that bit farther
Get Started!
New to Audax? Audax UK is the world's largest long-distance cycling club, with a great range of rides from the short(ish) to the very (very) long. Find out what it's all about in New to Audax, then come and join us for a ride
This Month's Rides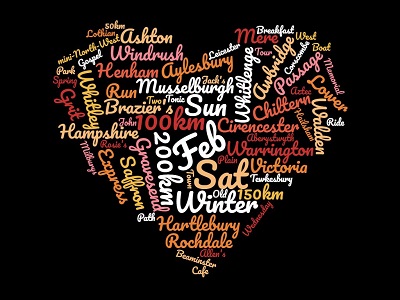 Unfortunately we can't offer a romantic Valentine's day ride, but we do have plenty of events you'll love. If you are free mid week how about Tom Jackson's Wye Wednesday 200km in Kent. Or lots of others from Scotland to Sussex. Choose a ride for full details.
This Month's Road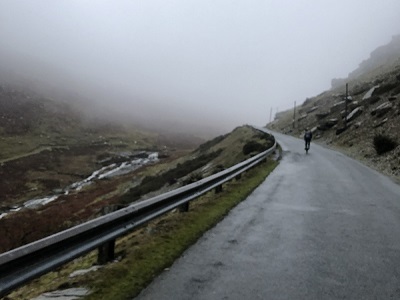 The inaugural running of the Taith Mynydd Canolbarth Cymru 200km from Aberystwyth.  From a field of 18, 14 made it around the route.  The weather was relatively kind, although fog on the climb of the Aberystwyth Mountain Road from Rhayader (pictured) deprived riders of the best view of the ride.  This ride will run again in May in the opposite direction as part of the Aber Cyclefest week of events.
Picture by Andy Cox

Rides

Calendar events so far this season...
Km

...keep up the good work!
Please note that whilst this website is in development, entering events and viewing results will redirect to the previous Audax UK website.