Audax UK: Challenge yourself to go that bit farther
Audax UK - Update 17 June 2020
COVID-19 - Suspension of AUK rides: Update
Please see here for the latest update from the AUK board
Membership System Upgrade
Audax membership administration will switch to the new (i.e. this) website shortly. Please see the following news item for details of what you need to know
New members
If you joined us recently, our apologies for the slow delivery of your stickers and magazines. Unfortunately (due to Covid-19 working arrangements) the spare stock which we send out to joiners is stuck with a mailing house instead of being in the hands of the enrolments delegate. Hopefully normal service will be resumed soon.
---
Get Started!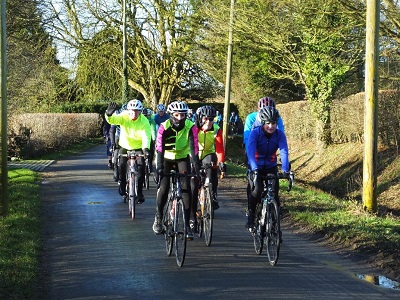 The Flapjack from Chippenham.
New to Audax? Audax UK is the world's largest long-distance cycling club, with a great range of rides from the short(ish) to the very (very) long. Find out what it's all about in New to Audax, then come and join us for a ride
Rider of the Month
In the absence of any real events, this month we are pleased to introduce Mousie, tackling his first Audax (and a 400km at that). Thanks to the talented Sarah Freeman for this wonderful animation.
Riders of the month archive here.
---
Coming up...
We're sorry, but until further notice all Calendar events have been suspended, and AUK will not validate DIY or Perm rides. Please see the notice re Covid-19. This notice will be updated as the situation develops
Arrivée On-line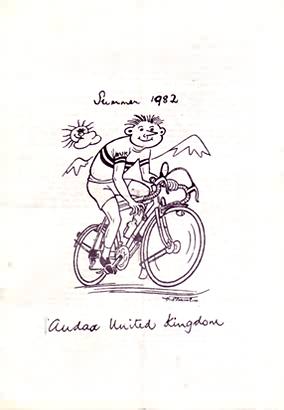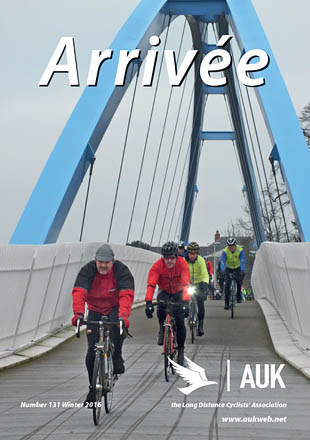 If the Covid-19 situation has left you off your bike and with time to spare, try an Arrivée retrospective. We've posted all the recent issues on-line (previously was only up to 2017), and will continue to post new issues, 1-2 months after publication. The links are here
We plan to create a basic index of articles in these old issues - if you would be interested in helping with this please contact Rob McIvor on communications@audax.uk.
---