Challenge yourself to go that bit farther...
Covid-19 Update 23 February 2021
Following the latest government announcements, we have published updated guidance for Audax rides in England. Please see the latest news.
---
Get Started!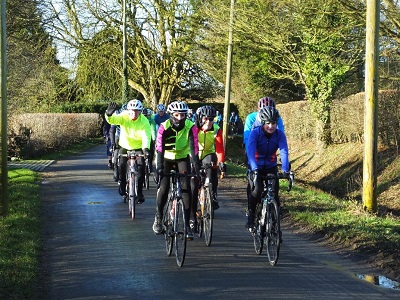 The Flapjack from Chippenham.
New to Audax? Audax UK is the world's largest long-distance cycling club, with a great range of rides from the short(ish) to the very (very) long. Find out what it's all about in New to Audax, then come and join us for a ride.
Unfortunately because of the Covid-19 situation, we are currently not able to run any events. When we can restart initially we will probably only be able to offer permanent and DIY rides.
This month's featured ride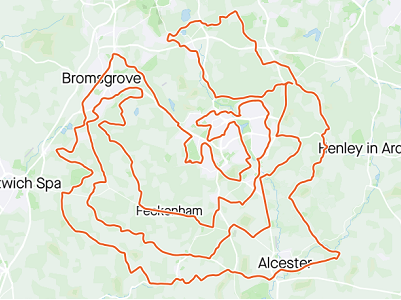 Never further than 20km from home.
This month we have brought you a ride rather than a rider. This DIY route was actually completed back in  November by Louise but it seems very relevant again for anyone wondering how to complete a 200km ride within their "tier area".
---
AUK Members Survey
An initial analysis of the responses to the AUK Members' Survey is here. More detailed analysis is in progress, and will feed into the next edition of the AUK strategy