Challenge yourself to go that bit farther...
Thinking of joining AUK?
From 01/10/21 membership will be free for the rest of the calendar year and a one year subscription for £18 will run until Dec 2022.
Other fee options are available - see the "Join us" page for details.
Renewing your membership?
If your membership expires on 31/12/2021 you can now renew online. As part of your renewal you can add or remove household members, and please take the opportunity to make sure your details are up to date. New this year is the option to use the Stripe payment service with a credit/debit card if you do not have a PayPal account.
If you have already completed a direct debit mandate, we will renew your membership in December. You don't need to take any action unless you want to update household members. If you aren't sure whether you have a direct debit you can check in your "Membership Details" - scroll right down to the end.
---
Get Started!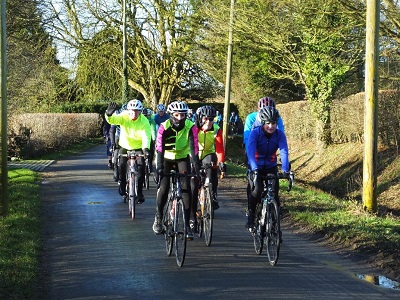 The Flapjack from Chippenham.
New to Audax? Audax UK is the world's largest long-distance cycling club, with a great range of rides from the short(ish) to the very (very) long. Find out what it's all about in New to Audax, then come and join us for a ride.
Although calendar events have restarted, due to ongoing Covid-19 restrictions there will not be as many events as in normal years and they might not take as many entries as usual. So you may also want to look at permanent and DIY rides.
Rider of the Month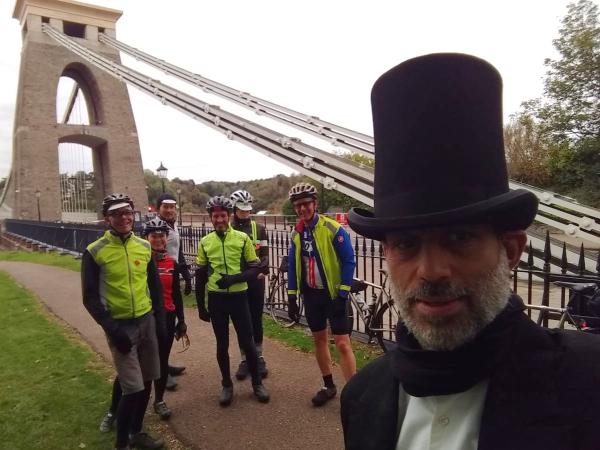 London-Bristol-London or the other way.
As is well-known, Isambard Kingdom Brunel worked out the route of the Great Western Railway by reconnoitering on a bicycle. In doing so, he would have been in the running for becoming points champion, had AUK been around at the time.
Audax Club Bristol and Audax Club Hackney commemorate the event with a 400km ride, from Bristol to London and back (ACB) or London to Bristol and back (ACH). In the picture Ivan sports a classic Victorian cycling outfit,  at ACH's half-way point.
---
Covid-19 Update
Although restrictions have now been very significantly eased, there are still some risks which are being considered and managed for our events.  Please check out this dedicated page with a summary of any current restrictions for each part of the UK and this one with all the guidance, behaviour code and risk assessment documents.